This post may include affiliate links, which means we make a small commission on any sales. This commission helps Feminist Book Club pay our contributors, so thanks for supporting small, independent media!
"Reclaiming the Canon" is a series of posts that aims to bring attention to historical women who are often excluded from the narrative of their field — whether in literature, music, science, or other areas. Each post features a woman whose name we feel everyone should know. Readers are strongly encouraged to explore further resources, spend quality time with primary sources when possible, and self-educate — because re-claiming the canon starts with you!
Who Was Queen Lili'uokalani?
Queen Lili'uokalani was the first and only female monarch of the Hawaiian Kingdom, which was the country formed in 1795 when Kamehameha the Great conquered and unified the islands under one government. She was also the last sovereign monarch of the Hawaiian Kingdom, which was overthrown two years into her reign in 1893. Throughout her life in a time and place of traumatic upheaval, she never wavered in her commitment to the rights, welfare and culture of her people.
Queen Lili'uokalani was also a talented writer and musician. She composed more than 150 songs, and she was an accomplished player of a variety of instruments including the ukulele, zither, guitar, piano and others. She published her memoir, Hawai'i's Story by Hawai'i's Queen, in 1898.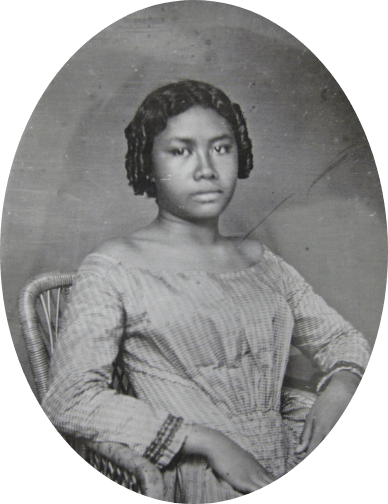 Her Life
Queen Lili'uokalani was born in 1838 in Honolulu as Lili'u Loloku Walania Kamaka'eha, and given the Christian name "Lydia" at her baptism. She and her many siblings were hānai to other family members. (Hānai is a form of adoption between extended families and a longstanding custom in Hawaii. In young Lili'uokalani's time, it was seen as "sharing" rather than "giving away" children.) Because her family ties made her eligible for the throne, Lili'uokalani was educated at a special school with other young royals.
After her schooling, Lili'uokalani was part of the young social elite. At age 24 she married American-born John Owen Dominis, who she had known since childhood. During their marriage, Dominis became governor of both O'ahu and Maui, but their home life was unhappy. Dominis had affairs and his mother disapproved of his marriage to a Hawaiian. Lili'uokalani wanted to be a mother, and she adopted three hānai children against her husband's wishes (one of them was his own child with a member of the household staff).
Meanwhile, Lili'uokalani was busy using her privilege to make the world a better place. She helped raise funds to build the Queen's Hospital (which still exists as the largest nonprofit hospital in Honolulu), helped establish the Ka'ahumanu Society (which also still exists; a female-led organization focused on helping people who are elderly or ill), and wrote "He Mele Lāhui Hawai'i" ("Song of the Hawaiian Nation") which became the new Hawaiian national anthem as well as her first published composition in 1867.
When Lili'uokalani's brother David Kalākaua ascended to the throne in 1874, Lili'uokalani became heir apparent and her name was changed to Lili'uokalani (the "smarting of the royal ones"). As heir apparent and as Regent when her brother was traveling out of the country, Lili'uokalani was an active leader. She founded a bank for women in Honolulu, founded an educational society for young Hawaiian girls, and handled a major smallpox epidemic while her brother was away.
In 1887, Lili'uokalani was sent to attend the Golden Jubilee of Queen Victoria in London. While she and the rest of the Hawaiian delegation were there, they learned of the Bayonet Constitution and returned home. The Bayonet Constitution had been prepared by anti-monarchists (a.k.a. mostly white colonialists) to strip the Hawaiian monarchy of authority and transfer power to American, European and native Hawaiian elites essentially paving the way for annexation. King David Kalākaua was forced to sign it under the threat of an armed militia.
When her brother King Kalākaua died in 1891, Queen Lili'uokalani ascended to the throne during a catastrophic time for the Hawaiian monarchy. Against all her friends' and advisors' advice, she tried to promote (and co-wrote) a new constitution to regain powers for the monarchy and restore voting rights to Native Hawaiians and Asians that had been lost under the Bayonet Constitution. In response, the anti-monarchists formed the "Committee of Safety" in protest of the Queen's "revolutionary" action. This conflict culminated in the overthrow of the monarchy, which was led by American and European citizens of Hawaii.
During the overthrow, Queen Lili'uokalani was arrested. While at first sentenced to hard labor, her sentence changed to imprisonment at the palace where she composed many of her songs, including "Ke Aloha o Ka Haku" (known as "The Queen's Prayer"). When she was given a pardon in 1896, Queen Lili'uokalani left Hawaii and lived in Massachusetts with her deceased husband's cousins. In Massachusetts, she compiled a book of her songs and wrote her memoir, Hawai'i's Story by Hawai'i's Queen, in 1898.
After this period, Queen Lili'uokalani divided her time between Hawaii and Washington, D.C., where the annexation of Hawaii was a controversial topic. The annexation treaty had been signed by President McKinley in 1897, but it didn't pass because of petitions that demonstrated strong opposition to annexation from Hawaiians. However, when the Spanish-American War broke out and Hawaii was proven to be a valuable naval base, U.S. Congress ignored opposition and created the Territory of Hawaii in 1900. Queen Lili'uokalani spent over a decade fighting for recompense from the U.S. government for seized land but was never successful. She died at her residence in Honolulu at the age of 79.
Her Contribution
Queen Lili'uokalani understood her importance in history as both a symbol of and a link to Hawaiian culture and heritage. She understood the importance of both politics and art in fighting for justice. A prolific composer, she wrote in her memoir, "To compose was as natural to me as to breathe." One of her most famous songs is "Aloha 'Oe" ("Farewell to Thee") which she wrote during her imprisonment after the overthrow of the monarchy. It became a symbol for the loss of her country, and is still one of the most recognizable Hawaiian songs today.
Queen Lili'uokalani created many programs that helped Native Hawaiians (and Hawaiian women and girls in particular) and she continued to fight for justice after the forced annexation of her country. In 1993—76 years after Queen Lili'uokalani's death—U.S. Congress passed The Apology Resolution which acknowledged that the overthrow of the Hawaiian Kingdom was an illegal act.
In Her Words
Queen Lili'uokalani wrote her memoir (which is also an important political history) five years after the overthrow of the Hawaiian Kingdom and during the annexation of Hawaii by the United States. In it, she attempts to create a record of truth in order to advocate for the Hawaiian people and to prevent the erasure of Hawaiian culture during a tumultuous and tragic time.
"I could not turn back the time for the political change, but there is still time to save our heritage. You must remember never to cease to act because you fear you may fail."

-Queen Lili'uokalani
Further Resources
Queen Lili'uokalani's memoir is Hawai'i's Story by Hawai'i's Queen.
To learn more about this part of Hawaiian and American history, check out Noenoe K. Silva's book Aloha Betrayed: Native Hawaiian Resistance to American Colonialism, called "a powerful critique of colonial historiography."
Eyes need a break? Here's a podcast about Queen Lili'uokalani from The History Chicks.
Explore the Hawaiian sovereignty movement (which views the annexation of Hawaii as illegal) with the Nation of Hawaii, the oldest Hawaiian independence organization.
Queen Lili'uokalani's songs are compiled in The Queen's Songbook, authored by Dorothy Kahananui Gillett and Barbara Barnard Smith and published in 2014.