Happy Latinx Heritage Month! In case no one told you today, here is your reminder to read Latinx all year long. Month-long heritage holidays are a great time to celebrate and highlight, but the work of uplifting, supporting, and reading Latinx, and BIPOC in general, never ends.
Now that that is out of the way, on to the Latinx horror book recs!
I personally love this time of year because SPOOKY SZN. There's nothing better than reading a book that keeps me up at night and watching horror movies that melt my face off. Latinx Heritage Month, which runs from September 15th to October 15th, is situated perfectly at the start of the fall season, so it makes all the sense in the world to pick up a horror or thriller by a Latinx author to ring in the festivities. I mean, that's just logic.
While I've read a few of these, the rest I've included are part of my unofficial spooky season TBR. This list is a mix of mildly creepy to full-on terrifying. But fear not, we always include content warnings!
Undead Girl Gang by Lily Anderson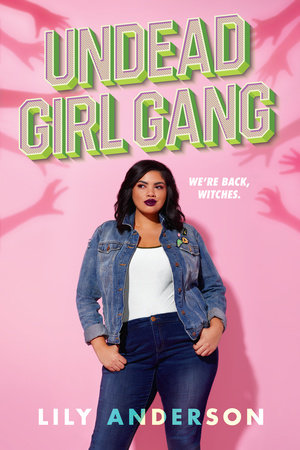 Undead Girl Gang is a fun, paranormal young adult novel featuring a self-described fat Mexican witch who suspects foul play after multiple deaths have surfaced in her community. What is one to do in this situation, you may ask? Resurrect them from the dead to solve the mystery, of course. Zombies and chaos ensue. 
CW: vomit, death, suicide, grief, body horror, fatphobia, bullying, racism.
The Tenth Girl by Sara Faring
Located in Patagonia, the southernmost part of South America, is the Vaccaro School, where Mavi begins attending after fleeing a military regime that took her mother. The Tenth Girl is a gothic, psychological thriller which picks up when a student goes missing, and it is up to Mavi to solve the cosmic mystery that threatens everyone at the school.
CW: racism, child death, death, alcoholism, addiction, blood.
Pitch Dark by Courtney Alameda
If you enjoy reading science fiction and horror, then this is the perfect book for you. Pitch Dark is a genre-blending, sci-fi/horror that follows Laura Cruz, a ship-raider on a specific mission in the galaxy. She forms an alliance with a new acquaintance in a bid to escape monsters and to ultimately save the human race. 
CW: violence.
Goddess of Filth by V. Castro
Goddess of Filth follows a group of Chicanas fresh out of high school who, in an effort to emulate the young women in The Craft, hold a seance that goes from lighthearted fun to something very wrong. From that night on, one of their friends begins acting completely out of character. They enlist the help of a priest and a professor to try to understand their friend, who they suspect is possessed.
CW: sexual content, blood, body horror, death, trafficking, murder.
Mexican Gothic by Silvia Moreno-Garcia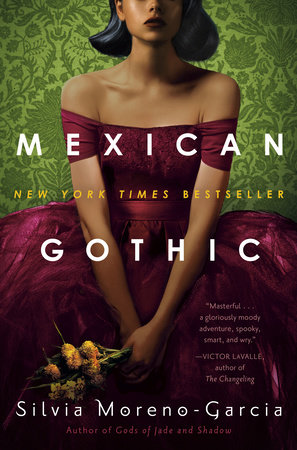 This wouldn't be a horror list without Silvia Moreno-Garcia. My thoughts on her work are well-documented. Mexican Gothic is a slow burn novel with uncertainty and doom around every corner. The horror in the novel lies in both the impending threat the main character faces, and in the social issues that pervade the story. 
CW: body horror, violence, sexual assault attempt
Coyote Songs by Gabino Iglesias
Praised by Roxane Gay as a "textured, intriguing novel," Coyote Songs is a collection of stories featuring borders, revenge and the spiritual world. Apparently, there is a story in which a woman offers colonizer blood to the Mother of Chaos. I need to know more. 
CW: body horror, child death, confinement, suicidal thoughts.