Overview
With its origins in the 19th century, fantasy as a genre has traditionally been dominated by white male authors: George MacDonald wrote the first known modern fantasy novel in 1858, and J.R.R. Tolkien is credited as writing the first high fantasy with The Lord of the Rings in the mid-1950s. Over the years, and in many of fantasy's subgenres like high fantasy/sword & sorcery, white male authors have enjoyed more exposure than women and BIPOC authors have; although women and BIPOC authors have heavily influenced the genre as a whole. While marginalized authors have been writing fantasy since the start, it seems like more and more have been writing in recent years, especially in the young adult fantasy genre.
In the name of diversifying the fantasy section of our shelves, here are some titles where women and marginalized groups are centered, have all the agency and space to make mistakes, and also save the day (sometimes). As feminists in our daily lives, we wish and fight for the downfall of the patriarchy in hope of a better world; these feminist fantasy books have already re-imagined new worlds for us. In these stories, patriarchies are smashed, the gender binary is non-existent, and people take care of each other. I wouldn't mind living in (some of) these books for awhile.
Black Sun by Rebecca Roanhorse
Black Sun is an epic fantasy is teeming with diverse characters and identities. Black Sun takes place in a carefully-crafted world where an eclipse is near. With multiple perspectives narrating, and a building sense of impending doom, it is so easy to get lost in and fly through this story. I'm really looking forward to book two! We've given a lot of love to Black Sun before and with good reason, you can find my earlier review here and Renee's interview with the author here.
CW: Abuse, Homophobia, Ableism.
Ninth House by Leigh Bardugo
It seems that readers either love or hate Ninth House, which is understandable because the main character Alex Stern is a traditionally 'unlikable' character. Her choices don't always make sense. She's pulled into an unfamiliar world and struggles within it, but refuses to be silenced or to ultimately fit in a place that wasn't designed for her. She identifies with and fights for victims. Not every feminist hero will follow a traditional trajectory, and sometimes the only goal is not to save the day, but to survive. And that is more than enough.
CW: Drug Use, Overdose, Loss of a Loved One, Rape.
Girls of Paper and Fire by Natasha Ngan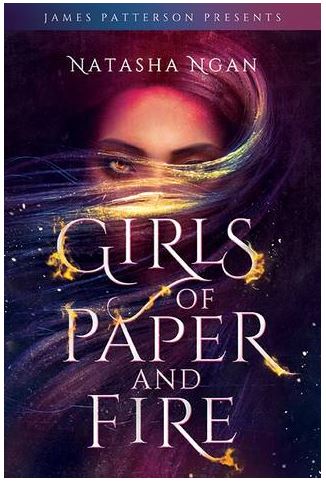 Girls of Paper and Fire features young women who are forced into docility and obedience by a patriarchal society. Despite this, they fight back in more ways than one. This high feminist fantasy featuring LGBTQ+ characters is full of violence and hardship, but also sweetness and hope.
CW: Rape, Attempted Rape, Violence, Loss of a Loved One.
The Wolf of Oren-Yaro by K.S. Villoso
Based on Filipino culture and myth, The Wolf of Oren-Yaro is the first of the Chronicles of the Bitch Queen trilogy. The story follows Queen Talyien, who is pushed into a dire situation that only she can fight her way out of. It involves a voyage, betrayal, and a strong-willed heroine, key elements of a successful epic fantasy.
CW: Attempted Sexual Assault, Mention of Pedophilia, Mention of Suicide.
The Never Tilting World by Rin Chupeco
The Never Tilting World is pitched to readers as Frozen meets Mad Max— what more do you need? But seriously, two twin goddesses live completely different lives away from each other, and keep their daughters apart, all while fueling secrets about their family's past. There is betrayal and treacherous journeys in an attempt to heal a broken world. Yes, please.
CW: Mention of Sexual Assault, War Themes.
The Hundred Thousand Kingdoms by N.K. Jemisin
There is no feminist fantasy list without N.K. Jemisin, obviously. She has imagined and created worlds that expand our understanding of what is and what could be. Published in 2010, The Hundred Thousand Kingdoms is her debut novel, and the first in her Inheritance trilogy. We follow Yeine, a young woman who must overcome a three-way power struggle to ensure her inheritance as an Arameri family ruler. Apparently, there is murder and mythology involved, so if you're into that, definitely pick this one up.
CW: Body Horror, Incest, Rape.