As we enter year three of the pandemic, we think it's important to celebrate social progress wherever we can. If you followed current events last year, you know that 2021 was another big year for activism. Here is some background on social movements that captured headlines and our attention last year, including changes-in-progress and links to learn more.
2021 Kellogg's Strike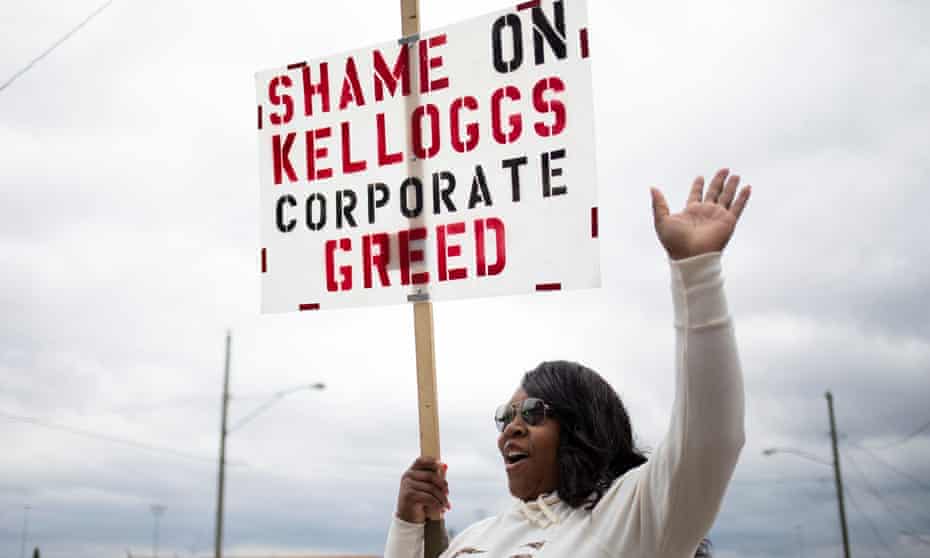 Approximately 1,400 Kellogg's employees, who are members of the Bakery, Confectionery, Tobacco Workers and Grain Millers' International Union (BCTGM), walked out of the four factories on October 5, 2021. The labor strike lasted 11 weeks, until December 21, 2021 when a new contract was ratified by union members. Increased wages and enhanced benefits were part of the agreement. The BCTGM president made clear that the agreement "makes gains and does not include any concessions."
Amazon Employee Strikes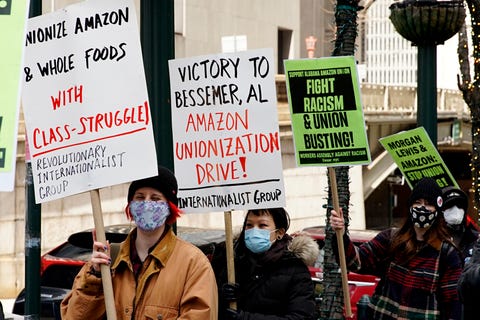 Amazon employees made multiple attempts to protest working conditions and wages in 2021, to no avail. Last April, Alabama employees made efforts to unionize, but those efforts were shot down when Amazon gathered more votes against them in the Bessemer election. However, we have since learned that Amazon unjustly interfered in last year's election. A redo was held on February 4, 2022, but no results have been released yet.
This is not the first year that Amazon employees strike.
India Farmers Protest
The protest first formed in reaction to three Farm Bills passed by the Parliament of India in September 2020. These bills were considered to be "anti-farmer" by multiple farmer unions. Soon after this, union-organized protests began and grew into tens of thousands of union members marching to the nation's capital. Protesters set up camps and blocked highways outside Delhi, capturing an international audience. In November 2021, the Farm bills were repealed. However, farmer unions are still fighting for better wages and guaranteed minimum support prices.
Protests against Texas Heartbeat Act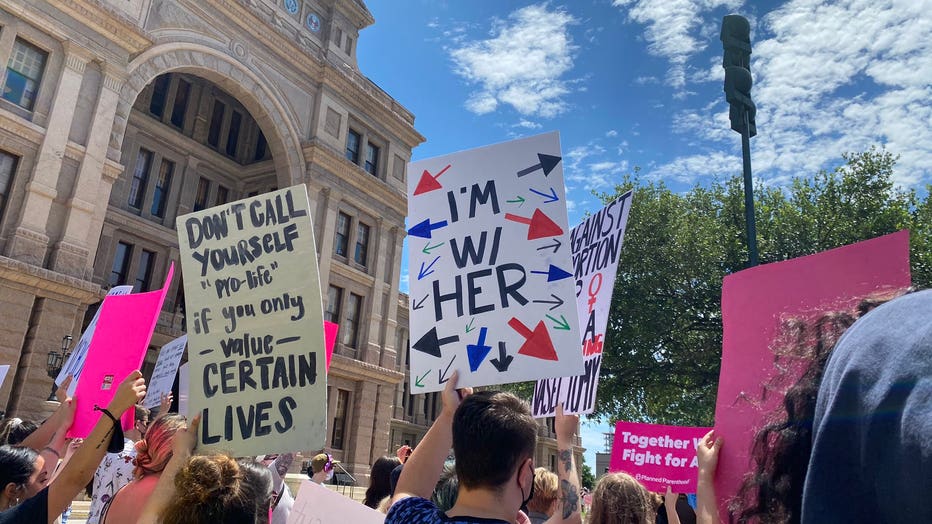 The Texas Heartbeat Act, or Senate Bill 8, makes abortion illegal around week 6 of pregnancy. After it went into effect in Texas on September 1, 2021, collective outrage sparked protests all over the country. Demonstrators from Washington to Austin gathered  in support of safe access to abortion. The law is in effect, and is being challenged in courts at this time. The Texas Supreme Court heard a narrow challenge (that is, a challenge based on very specific part of the law) on February 24, 2022. 
You can learn more about the bill, abortion, and how to help protect access to abortion here.
Protests at COP26 Climate Summit
In Glasgow, Scotland, thousands of climate activists from around the world gathered outside of the United Nations climate summit in November 2021. They marched to call upon the world leaders to make the right decisions that could preserve the planet. Ultimately, the UN came to an agreement that activists are unhappy with. To learn more about organizations working to solve the climate crisis and to possibly donate to them, click here.